September Challenge – Day 1
As I have explained in my recent post, during the 30in30 Challenge in September 204 I will post different paintings from the recent months alternating with new draft paintings done in September in preparation for bigger paintings.
Most of these newer draft paintings for bigger paintings will be done with watercolors (Tempera, Gouache, Aquarell) on Fabriano watercolor paper, size 9.5×12.5in.
Earth Plant Gouache Painting
Without further ado, here is the first September painting that I have started as a pencil sketch some time ago. Here is now the color study or draft of the picture, that will certainly look better in a larger size.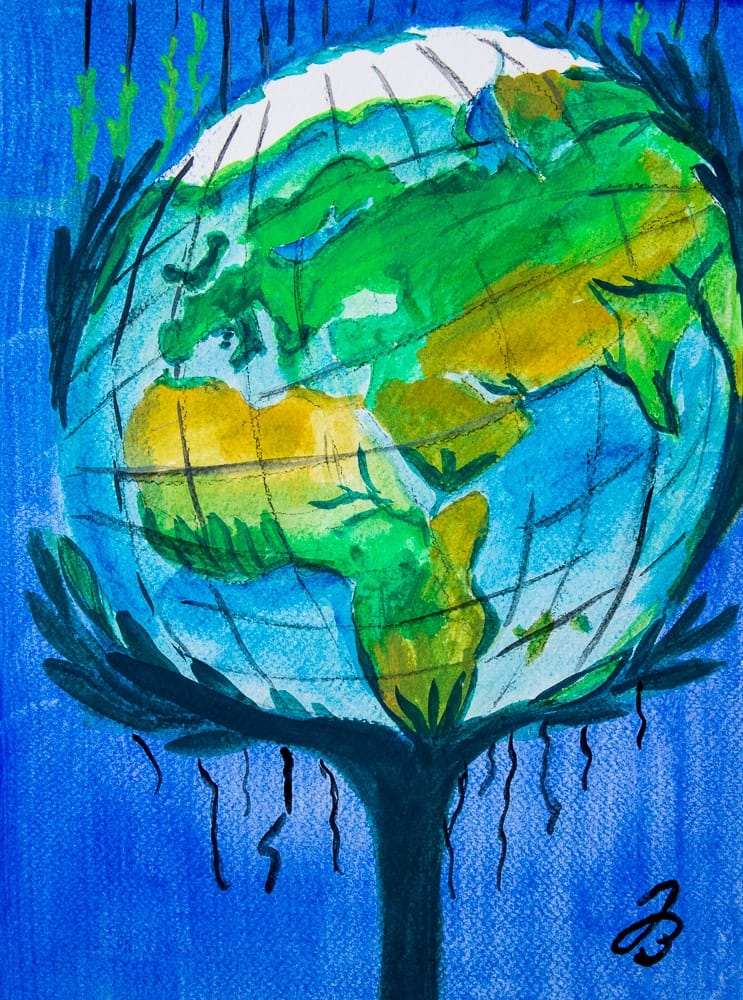 The Earth globe is the fruit of a plant which holds and envelopes the earth with its leaves, while at the same time climbing on a string framework like green beans. However the framework starts to fall apart and the question is, whether the globe will crash or whether the plant will be strong enough to keep holding the globe.
What do you think? Will it hold?