Last three 30in30 challenges
Here are my own three collages of the last three 30in30 challenges with Leslie Saeta.
January 2013
This was my first challenge. My goal was to experiment and develop my theme of spirituality. I was fairly new to Acrylics. It was a huge booster for me that I even reached my goal of 30 paintings in 30 days, despite my fragile health at that time.
September 2013
A year ago I participated in the second challenge. Like this year, I was on vacation during this time, which somewhat limited my material choices. I was in the middle of series of watercolor landscapes for the exhibition in November 2013. And during the last week of September, I attended the first intensive course of my art study, which left me not much time or choice on what to paint.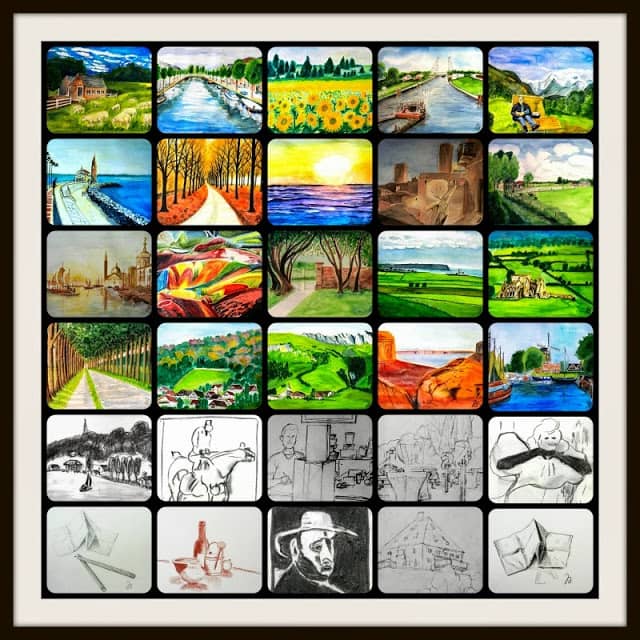 January 2014
During my third challenge, I decided to focus on drawings because that fit my list of assignments that we received from the art academy. Some of the 30 drawings were homework, others were just practice pieces along the same lines.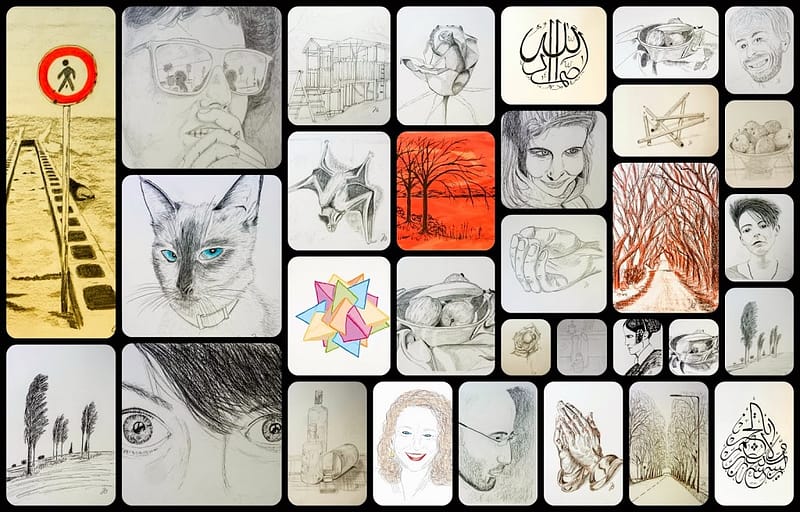 Each collage is different. I had a lot of fun creating them with Picmonkey.