New Etsy store opened for Christmas.
First of all I would like to wish you belatedly Merry Christmas and a good start into the new year!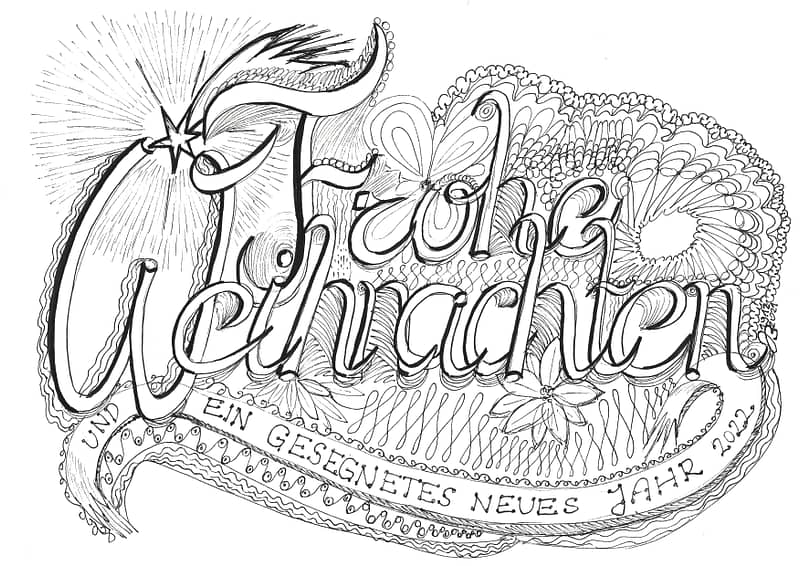 Just before Christmas, I opened a new print-on-demand (print on demand) store in conjunction with Etsy. Previously, I recommended that my customers order greeting cards on Zazzle. That option is still available. Also, you can still order art prints from my Artmajeur store. However, Artmajeur does not print greeting cards or calendars.
That's why I have now started to build my own store on Etsy. For now, there are only a handful of products, but I will keep adding to them.
Annual Watchword for 2022
The reason to open this store were the newly designed folded cards with the year's watchword for 2022. It comes from the Gospel of John and reads:
Jesus Christ says:
Whoever comes to me
I will not turn away.
John 6:37.
The folded card shows the painting "Door to the Light" in two versions which I recently completed. It is a so-called material or textured painting with marble dust structure and several self-made glazes of pigments with casein, tempera, oil and wax. I added the scripture digitally afterwards.
This annual watchword is a very encouraging quote, inviting us to enter into a relationship with Jesus. For He does not expect perfection from us before accepting us.
The card can be sent or given as a gift not only at the turn of the year, but also throughout 2022. Each pack contains 10 folded cards with envelopes, 10.5 x 14.8 cm in size, on 300 g/m2 matte paper.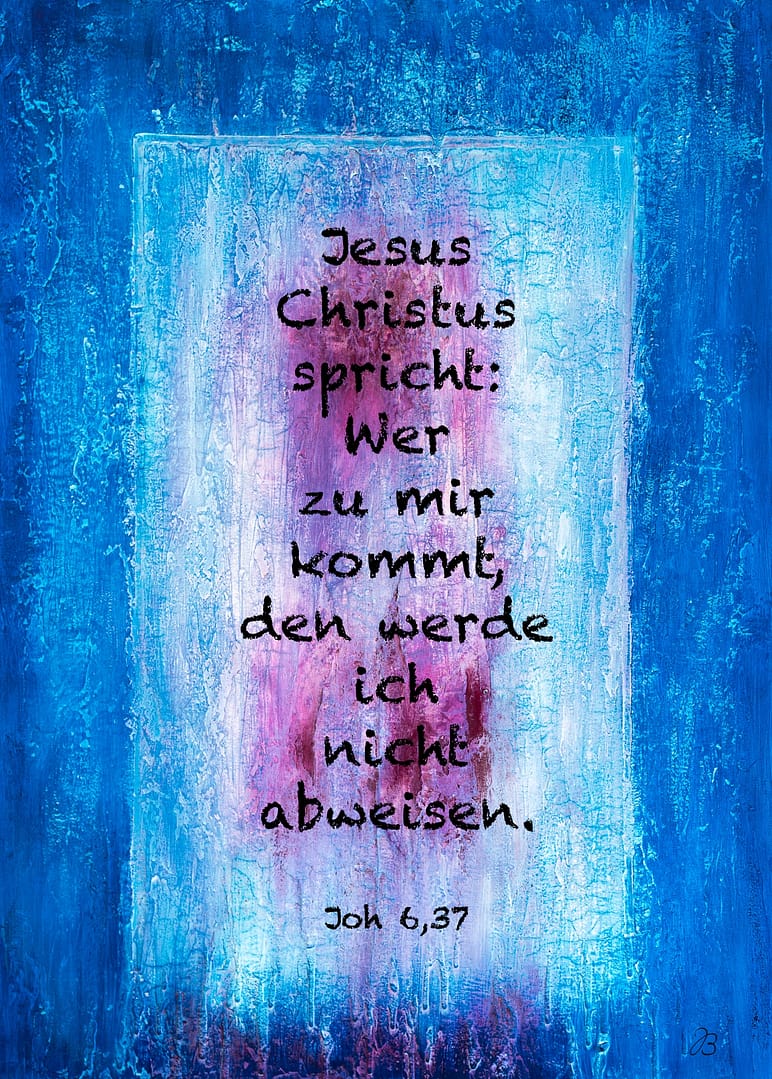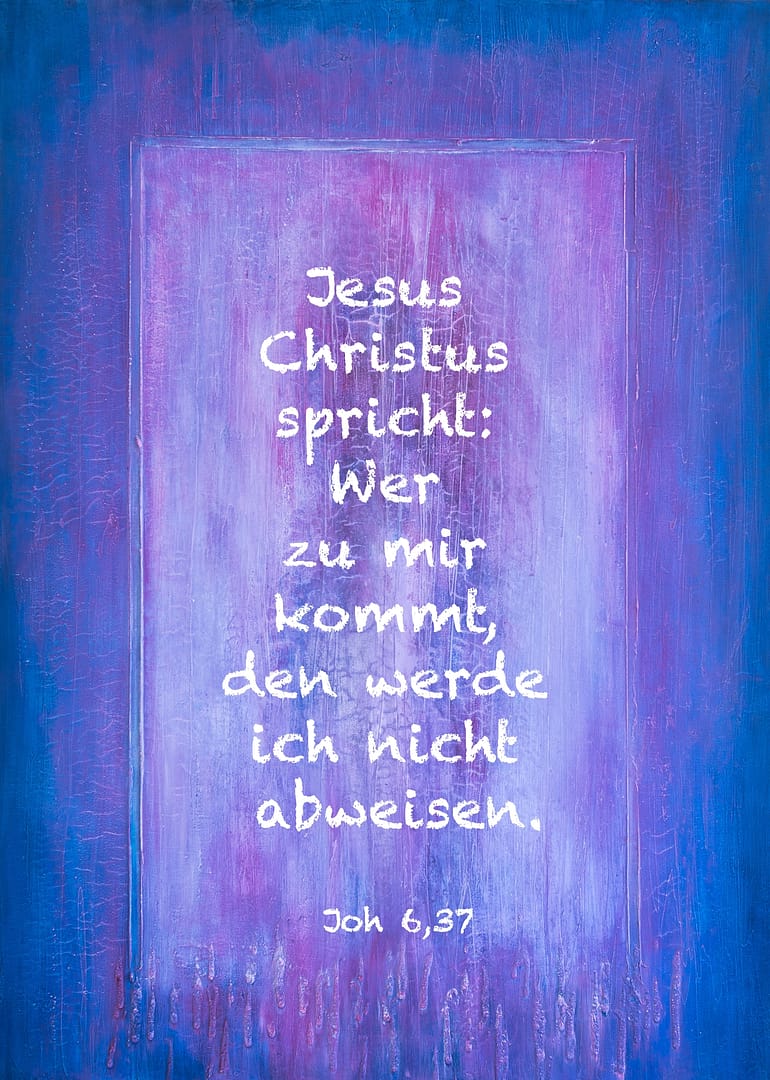 If interested, I can also offer these as postcards.
Thank You card and fine art calendar 2022
You can also order folded cards with a drawing containing the word THANK YOU (Danke in German) and the latest Fine Art Calendars for 2022 (also in German) in the store.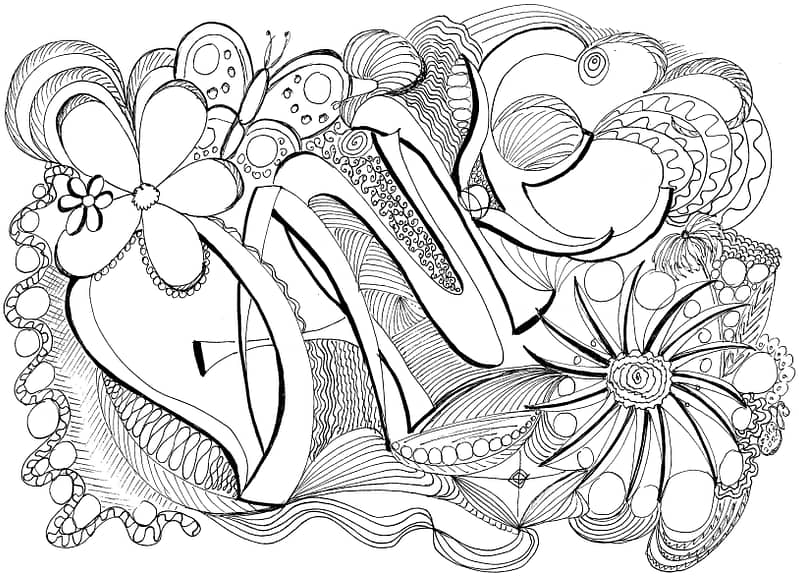 More drawings for folding cards are in preparation. Existing motifs for Christmas and Easter I will add later.