Photo album of the Caminho Português.
Almost a year ago a crazy idea started – and in this photo album of the Caminho Português you can see what came out of it.
In May 2019 a crazy idea began
A podcast interview on Makers & Mystics with Alastair Humphreys and a brochure at the Long Night of the Churches in May 2019 had unexpected effects. Although I hadn't been hiking for 40 years, have skewfeet, splayfeet, flatfeet and knee arthrosis, easily twist my ankles and prefer quiet holidays on the beach, the idea of a pilgrimage gripped me more and more. Finally, I decided to take the Caminho Português from Porto (Northern Portugal) to Santiago de Compostela (Galicia, Spain). That is about 300 km (186 mi), which most people manage in two weeks. The route is good for beginners because it is relatively flat and there are hostels at shorter intervals than on other pilgrim routes. I also had a wonderful support group on Facebook, run by Anne Chantal.
Blog on the road
Since walking the Way of St. James was a private enterprise and I rarely wanted to and could access the internet while on the road, I didn't write my impressions on my website here, but on a Tumblr blog. I also posted some photos. But the big part of the 900 photos of this time I only edited and sorted out after the trip at home.
Despite all the sorting out there were still about 500 photos left, which make up the photo album of the Caminho Português. These were supplemented by short descriptions of each pilgrim days and links to the Tumblr Blog and other info pages.
N.B. The original blog and photo album were only in German, but during the last week I added the English translations below each German text.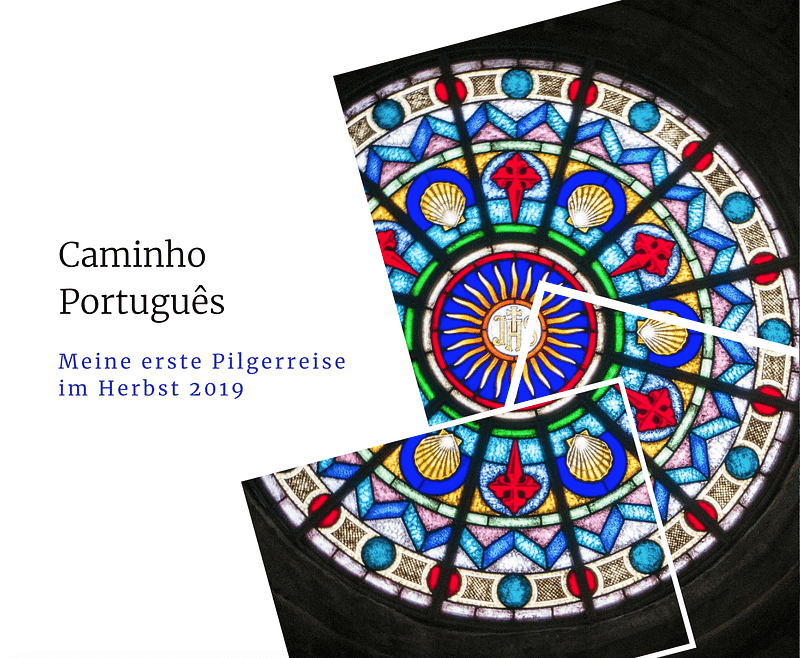 Praying with the feet
Pilgrimage means to pray with the feet (no idea from whom this saying originates). But for me it was also a time of intense fellowship and conversation with God (not only with my feet). The longer I was on the road, the less my mind was occupied with the practical questions of pilgrimage. The more I was mentally free and experienced a deep conversation with God.
And so it soon became clear – it was wonderful, but too short. Next time I will have to plan a longer pilgrimage, because it takes about two weeks to enter this liberated pilgrimage mode. And so the next pilgrimage is already being planned.