Schloss Mattsee – Gouache Painting
High time that I used one of my photos from Mattsee to paint. When I am in Mattsee, I spend most of my time under the roof of this castle with very little time for anything else – because that's where the Leonardo Kunstakademie (Leonardo Art Academy) is at home. So here is a Gouache painting of Schloss Mattsee and its surroundings.
Mattsee near Salzburg
The area around Mattsee is very beautiful. There are two connected lakes, lots of sailors, lots of beautiful green. Schloss Mattsee (historic castle) was remodeled more than 10 years ago and now houses not just the art academy, but also a restaurant, conference facilities and a stone-cave-chapel for weddings and other events. Just looking out on the lake is doing good to my soul.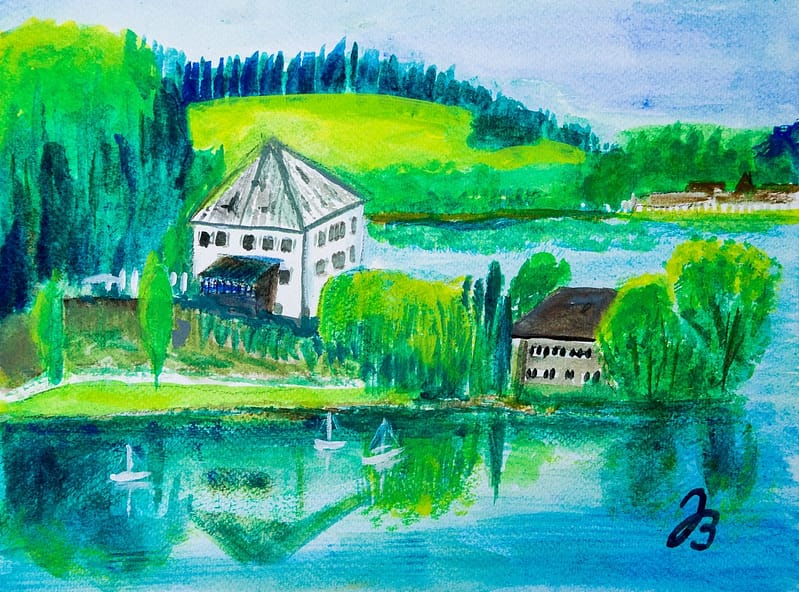 Check out the paintings and drawings that I did under the roof of this castle in the galleries on this website "Art Academy".