About me – Jutta Bluehberger
Creativity has always been part of my life. But for a long time, I didn't realize how much she was part of my identity. In childhood and adolescence, she was evident but was not fostered and encouraged enough. The perfectionism of my environment was not helpful either.
So it took me many detours to return to art and to my present self-understanding as an artist.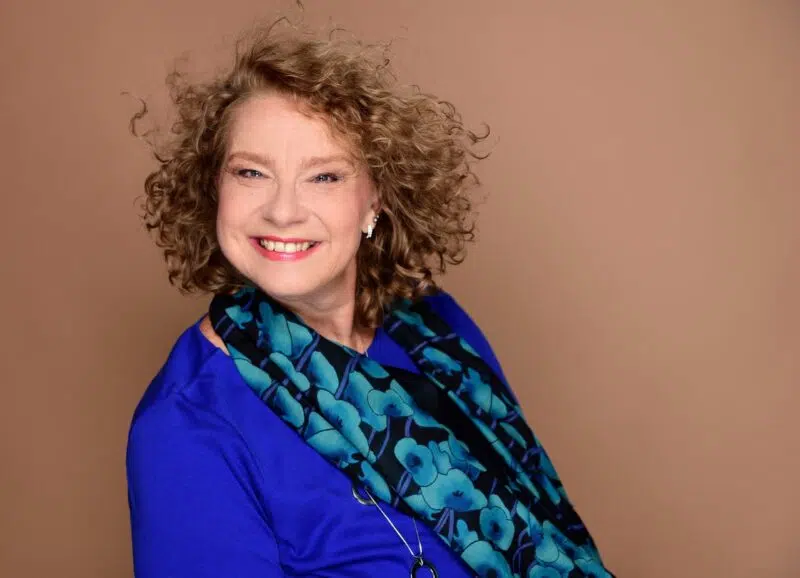 I was born and raised in Vienna, as the eldest of three siblings. After many years of living abroad and a few years of living in Upper Austria, I moved to Strobl at Wolfgangsee (Salzburg). I have been an involuntary globetrotter for a long time due to my work and have lived in more countries than I would care for. During this time, my short introduction was often: "I live on three continents, but I don't have a home anywhere". It didn't do me much good. After 20 years of working in Africa, the nomadic lifestyle became too much for me. This break-down was the beginning of my inner artist's break-through.
My main interests include:
understanding other people and cultures;
the beauty of nature – sunsets, clouds, birds, trees;
different kinds of art – painting, drawing, writing, photography and
dance, especially worship dance;
my faith in the triune God;
living in God's presence.
Glorifying God through my life and my art are very important to me.
Due to my own experience, it is very important to me to help others to find healing and liberation in a similar way. A growing relationship with God and the experience of his love and acceptance can contribute a lot to this. Besides, I think there's an artist in most people.
There is a hodgepodge of "arbitrary facts" from my life in an older blog entry.
.
My artistic self-understanding (Artist Statement)
My paintings are characterized by strong colors, with which I express the beauty of nature, my joy of life and my emotions. Appealing color combinations and compositions of the paintings are a talent with which were already evident in my childhood and youth when I used photography and intuitively chose the right scenes.
Due to the unconventional but ancient technique of cold wax painting with pigments, the colors come into their own particularly well. This creates colorful paintings with strong, bright colors that illuminate every home and the occasional drab everyday life. The way of mixing the wax medium with pigments and then rubbing it onto the surface layer by layer with my fingers and a rag is a most satisfying, sensual process. The construction of a painting in several layers of color, which then shine through to the surface, is an optical experience that gives the viewer great pleasure.
My choice of color is often inspired by Expressionism. My representations sometimes contain surrealistic elements. My painting style varies between Impressionism and Expressionism. My mystical connection with nature and my spiritual life provide the themes for my paintings. The combination of these factors results in paintings that are a sensual and spiritual pleasure for heart and soul.
Don't miss the opportunity to embellish your home with one of these paintings!
.
How it all began …
In my childhood and youth, I was very creative and others noticed my artistic talent. People often said, "Oh, she inherited that from Uncle Willi." Uncle Willi was my grandfather. That's why his praise counted especially when he hung one of my art projects from high school at home.
But then came the upper high school (9th-13th grade). As a dyslexic, I "fled" to a technical college, where I only had one language to study. Unfortunately, we only had technical drawing as subject but no art lessons. And so my artistic vein went underground for many years. At that time I wasn't even aware that I was creative in many ways, e.g. with photography, graphic design, calligraphy, etc.
My inner artist vegetated underground until there was finally an opportunity to participate in a painting course for adults. I didn't even know there was such a thing for a long time.
The resurrection of my inner artist
Equipped with my grandfather's ancient watercolor paint box, I took part in a weekend of watercolor painting in Siegerland (Germany). What an experience! And the paintings I did during this weekend exceeded all my expectations:
For the next 10-15 years, I painted sometimes more, sometimes less. This often depended more on the circumstances than on my wish to paint. After my first own art show in 2011, I subconsciously felt that I needed more artistic activity. Through a burnout soon after, it became clear that my inner artist can no longer be suppressed without causing health problems. Expressing myself through painting is a deep-seated need and desire. Also, soon the hobby artist category didn't fit anymore.
---
The paintings of the early years
380502 Baumsilhouetten * Tree Silhouettes
---
And so in 2013, I started to take my art seriously and to paint daily. Training at the Leonardo Art Academy near Salzburg (2013-2015) was the foundation for my artistic development. During this time, I discovered the cold wax painting technique with pigments. It was love at first sight and the rest is history. More details can be found in my artist's biography.
Continue reading: