About me – Jutta Blühberger.
On this page you will discover more about me personally, my life, my motivation as an artist:
I was born and raised in Vienna, as the oldest of three siblings. After many years abroad and a few years in Upper Austria, I ended up in Strobl am Wolfgangsee. For a long time I was an involuntary globetrotter and lived in more countries than I care to remember. My quick introduction was often, "I live on three continents, but have nowhere to call home." That didn't serve me well. After working in Africa for 20 years, the nomadic lifestyle became too much for me. This break-in was the beginning of the breakthrough of my inner artist.
Artist Statement
The desire for artistic activity has always been there in my life, but it was buried for a long time. Like an indefinable subliminal longing. My own perfectionism and that of my surroundings kept me from daring to begin in an imperfect way. Only through the healing work of God did I achieve more freedom and courage to be myself. Especially the latest series reflects my struggle with perfectionism and human imperfection.
One of my main inspirations is nature. Especially light and water are a repeated theme in my art because they touch me deeply. I also love strong colors, color harmonies, color gradients. In abstract art I can make colors the central theme.
Art for me is an attempt to transcend our human (verbal) forms of expression with intuitive paintings in a wordless way. Process painting grows out of the subconscious and arises in interaction with God's Spirit. It is an expression of transcendence, which I myself often can only glimpse, but which will encounter the viewers and speak to them. With or without words.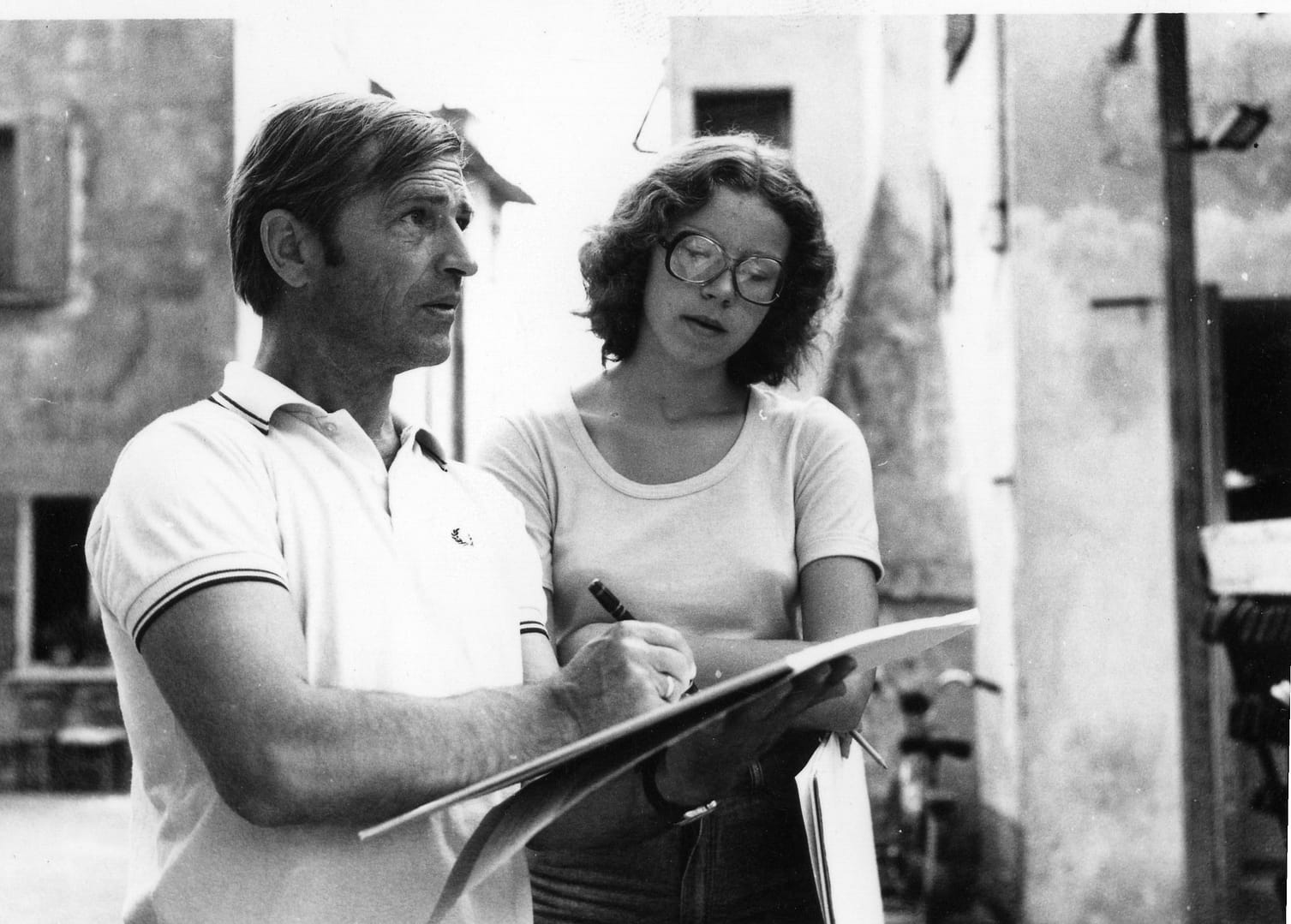 How it all began …
In my childhood and youth I was very creative and my artistic talent was noticed by others. Often they would say, "Oh, she inherited that from Uncle Willi." Uncle Willi meant my grandfather. That's why his praise for my artwork counted for a lot when he hung up one of my art projects from high school at home.
But then came the secondary school (9th-13th grade). As a dyslexic, I left the High School after the lfirst 4 years and went to a HTL (Höhere Technische Lehranstalt). There I had to learn only one language. However, there were only technical drawing classes and no art classes. And so my artistic disposition disappeared underground for many years. During this time I was not even aware of how much I was engaged in diverse creative activities – with photography, graphic design, calligraphy, and so on.
My inner artist vegetated underground until, after many years, there was an opportunity to participate in a painting course for adults.
Resurrection of the inner artist
Equipped with my grandfather's ancient watercolor paintbox, I attended a weekend on watercolor painting in 1998. What an experience! The paintings that resulted exceeded all my expectations!
The next 10-15 years I painted sometimes more, sometimes less. But that depended more on the circumstances than on my desire to paint. After my first own vernissage in 2011 I felt that I wanted and needed more to be active artistically. Through a burnout that soon followed, it became clear that I must no longer suppress my inner artist. If I neglect my artistic talent, my health suffers – spirit, soul and body. Expressing myself through painting is a deep-rooted need. Soon I also realized that the category of amateur artist no longer suited me. So I decided to pursue painting seriously and looked for a suitable place to study.
Paintings from the Early Years
Further development as a visual artist
And so in 2013, I started to paint daily. The training at the Leonardo Art Academy near Salzburg (2013-2015) was the foundation for my artistic development. During this time, I discovered the cold wax painting technique with pigments. It was love at first sight and the rest is history.
This was followed by several years of regular artistic activity, which helped to further develop my style. I also made an effort to have 1-2 exhibitions every year. It was a preparation for the next steps in my artist journey.
Then in 2018, I officially registered as a freelance artist and am now self-employed. In the same year, I moved to Strobl, where I have a studio ever since. In 2020, the time had come for further artistic development. I decided to take a study course with Gabriele Musebrink, because she works a lot with pigments and wax. That was already my focus and I wanted to expand my knowledge of materials. The fact that Gabriele works with marble powder and other textures was marginal to me at first. Only with time did I realize how much these textured structures of the painting surface suit me.
More and more my artistic activity shifted to abstraction. I got more courage to make colors and their beauty the subject of my art. Through the use of textured materials, the theme of "art between beauty and brokenness" developed. When I combined the textured materials with handmade papers, I realized how much the old theme of perfectionism is still ongoing. And so I continue to be ON THE WAY ….
My main interests include:
understanding other people and cultures;
the beauty of nature – sunsets, clouds, birds, trees;
different kinds of art – painting, drawing, writing, photography and
dance, especially worship dance;
living in God's presence.
Glorifying God through my life and my art are a central aspect of my life. Only through God's work and healing in my life did I end up where I am today. God's love and acceptance has changed so much in me and made my path as an artist possible.
Related Links