Exhibition COLOR-PLAY * Game of Colors.
The new year begins with a game of colors. An exhibition called "COLOR-PLAY * Game of Colors" at the Berchtoldvilla in Salzburg presents us with a colorful start to the new year.
The curator team of Renate Lukasser, Monika Maria Weiß and Ursula-Diana Wuger gathered over 20 artists for this exhibition and I am one of them. They write about the theme of the exhibition:
The opening will take place on Friday 13 January 2023 at 7 pm.
Welcome Speech: Barbara Kubitschek-Bulian, Vice President art bv Berchtoldvilla
Guest speaker: Bgm. deputy Bernhard Auinger
You are cordially invited! The exhibition will take place at the Berchtoldvilla in Salzburg: Josef-Preis-Allee 12, 5020 Salzburg, and runs until February 23, 2023.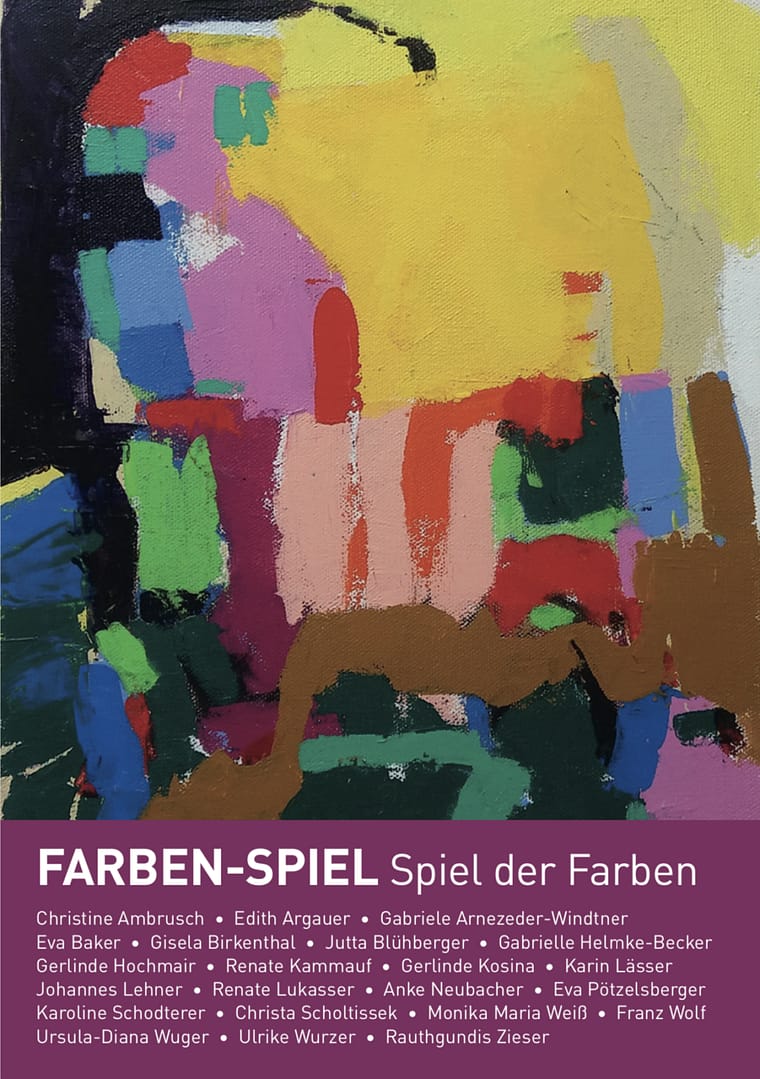 Artists participating in COLOR-PLAY:
Christine Ambrusch, Edith Argauer, Gabriele Arnezeder-Windtner, Eva Baker, Gisela Birkenthal, Jutta Blühberger, Gabrielle Helmke-Becker, Gerlinde Hochmair, Renate Kammauf, Gerlinde Kosina, Karin Lässer, Johannes Lehner, Renate Lukasser, Anke Neubacher, Eva Pötzelsberger, Karoline Schodterer, Christa Scholtissek, Monika Maria Weiß, Franz Wolf, Ursula-Diana Wuger, Ulrike Wurzer, Rauthgundis Zieser
My Contribution to the exhibition:
My contribution to exhibition Farben-Spiel are five paintings from the series "Abstract Color Plays" which I painted in the first Lockdown 2020.