Exhibition "Weak & Strong" – Gallery artforum Salzburg.
Soon the exhibition "Weak & Strong" will open at the Galerie artforum Salzburg. "Weak & Strong" is on the one hand the name of my latest series. On the other hand it is also the title of my solo exhibition this year. The opening of the exhibition will be on July 21, 2023 at 7 p.m. and will then run until August 12, 2023.
In the exhibition "Weak & Strong" I present the paintings of this latest series. They all have in common that they have handmade papers as a base. As with my other paintings of recent years, the first thing that comes on the base are various textural masses, for example, marble powder, adhesive plaster gypsum, marsh lime, and so on. On top of this come various layers of paint, which, as always, I made myself from pigments with various binders (casein, tempera, oil, …). This is often done in combination with inks, stains and wax.
The title "Weak & Strong" has its origin in the amazing strength of handmade papers from Asia. When wet, in contrast, they collapse powerlessly. At the same time, it thematizes my exploration of the human striving for perfection. As well as perfectionism and the beauty that reveals itself precisely not in perfection but in imperfection. And perhaps it has an undercurrent to do with my own experience of growing older.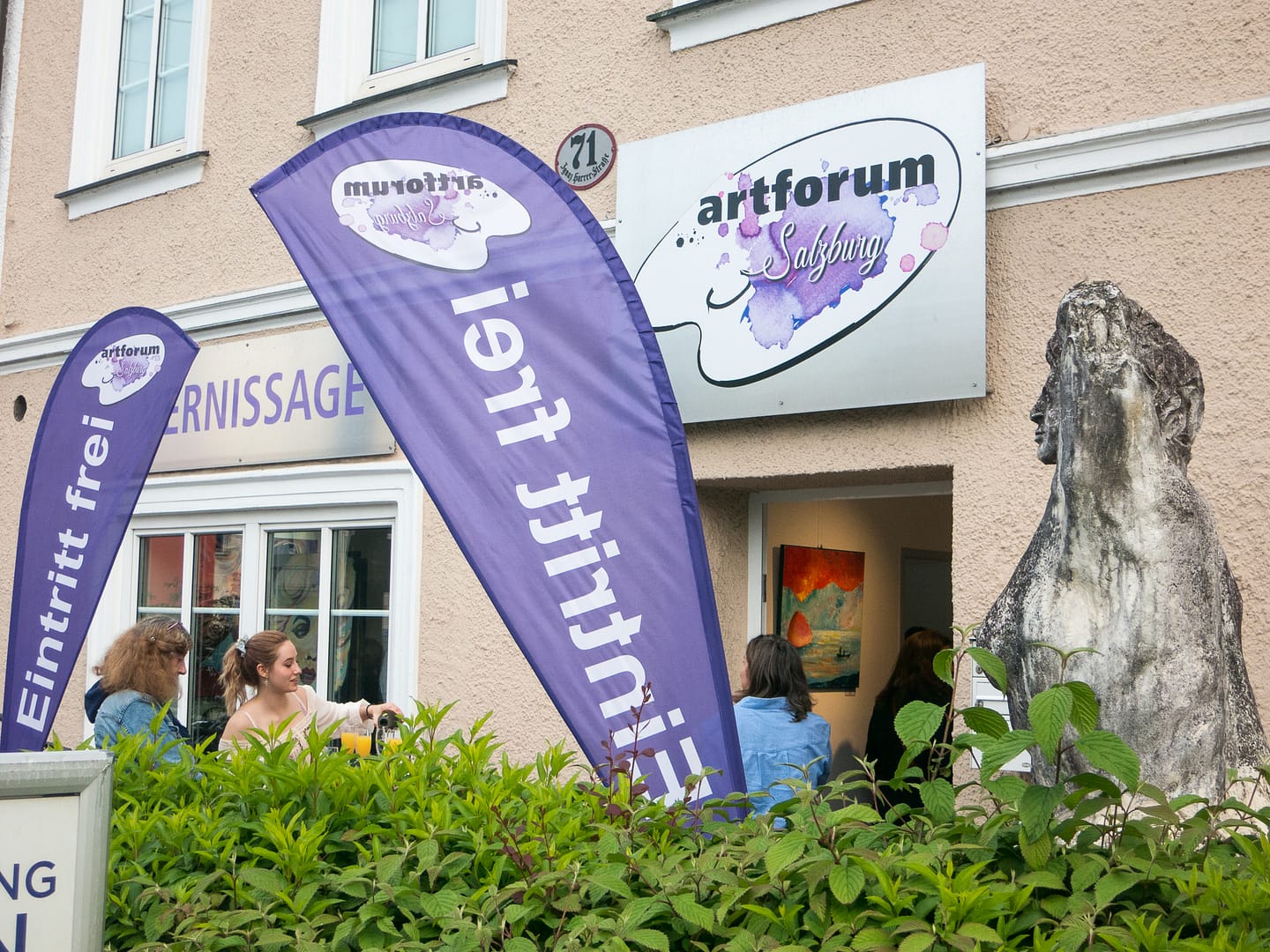 Details of the exhibition "Weak & Strong"
The opening of the exhibition will be held on Friday, July 21, 2023 at 7 pm.
Address: Gallery artforum Salzburg , Ignaz-Harrer-Strasse 71, 5020 Salzburg.
Contributors: Chairman Ernst Flatscher (welcome), Helen König (musical accompaniment).
The exhibition runs from July 21 to August 12, 2023. It is open every Friday (6 p.m. – 8 p.m.) and Saturday (11 a.m. – 1 p.m.). I will be present during these times. I am looking forward to welcoming you there.
Additional events
The following additional events are scheduled during this period:
Friday, July 28, 2023, 7:00 p.m. – Guided tour of the exhibition.
Friday, August 4, 2023, 7 p.m. – demonstration of the used materials
The reading on Friday, August 11, 2023, 7 pm on the topic of resilience unfortunately had to be cancelled.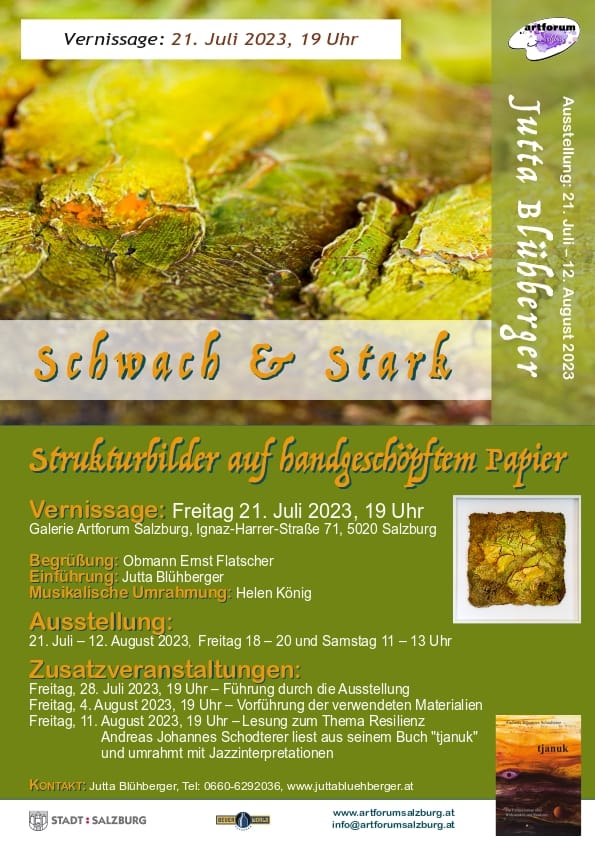 There is no parking directly in front of the gallery. Please come by public transport. Or you can park in Guggenmoosstraße (opposite the Christian Doppler Clinic) or in the underground car park Interspar Lehen (5 minutes walk).
Photo album
The following photo album gives you a small insight into the series "Weak & Strong". Since this type of painting with marble flour structures and the like is relatively haptic and three-dimensional, photos of the artworks can only be a small teaser.
I have also posted many of these images on Instagram, where you can see them with and without frames. There are also short videos (reel) of most of the images. They make the details of the three-dimensional works more visible. If you don't use Instagram, you can also watch these short videos (shorts) on YouTube.
Continue Reading